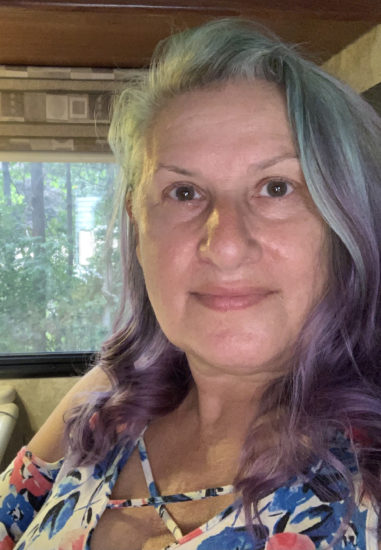 Hi there - I'm Karen Doyon and I was born and raised in Rhode Island and now a resident of Florida.
My husband, Paul, and I love Florida ... except in the summer. We escape the heat, rain and hurricane season by heading out in our RV to visit the country and our children - one in Colorado and one in Rhode Island.
We have two spoiled dogs who are MaltiPom twins, Buddy and Toto. Check out my Instagram or Facebook pages for their pictures.
Welcome to my website - please take a few minutes to browse around, sign up for email newsletters, classes, and explore the world of essential oils.

With Young Living , not only do you get direct access to the world's most therapeutic, valuable and widest variety of essential oils (and products!) but you also get them at 24% off retail price.  There is NO monthly or quarterly spending minimums and you are not required to "host parties" – all you need to do is enjoy those oils!  If you decide to order monthly through Essential Rewards, you receive credits back and FREE promo items monthly (based on amount of your order).
I hope you've enjoyed browsing the site and learning about Essential Oils!  Young Living has been around for 20+ years and is the only company to own their own farms.   From Utah to Ecuador to France and beyond, Young Living is investing in the world and in you!  This company and our team has so much to offer.
When you're ready, click the button to get started on your journey to wellness : )  Peace and love to you.